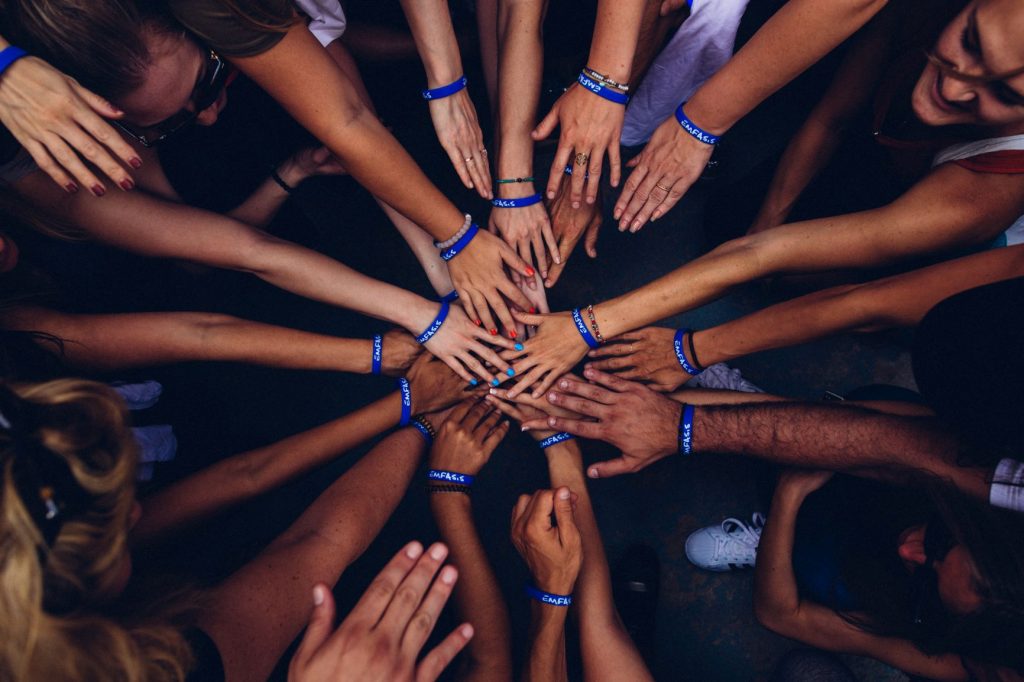 There are many responsibilities in owning a business and even being an independent contractor. Firstly, the main priority will always be your clients. Secondly, your employees. Think of your employees as the pieces and parts that allow the business to run – together they create a machine that works efficiently. It is important that your workforce is motivated and skilled; when all parts work cohesively the business runs smoothly.

Health care is a leading industry that will be ever-growing. It has the best career outlook that will not be replaced by the advancement of technology and has the potential to enhance the lives of others. Now is the time to take advantage of this opportunity and open the door to people who want to transform the world… all we have to do is hire them! The following tips will help set your business up for success, and draw passionate people to you.
1) Care for your work family as much as you do for your clients.
How can you show your employees you care? How can you help maintain their success in their career, life, and well-being? There are benefits that you can offer your employees that add value to their work experience. I know what you're thinking – "benefits mean I need to spend more $$$", and that isn't necessarily the case all the time. Sure, bonuses, Paid-time-off, and health insurance catch attention and can drive decisions for someone applying to your job posting versus other companies, however it is not the only thing that drives job applications into your inbox. Value is more than a dollar amount, it can be something that is useful and holds importance and worth. This can be seen through company culture, meaningful connections, knowledge, and ways to help them become successful.

2) Create an above-and-beyond positive work environment.
Creating a positive work environment that simulates productivity and functionality will also allow people to envision themselves working in that type of atmosphere. When thinking about how you can portray a positive work environment, think about what values your company holds.
Here are some values that you can implement and to spark brainstorming: Qualify Care, Personal Accountability, Respect for people, Teamwork, Continuous learning, etc. If you aspire to create a workplace that promotes teamwork, have team building activities and events or having lunch together with your team can be very beneficial! People love to feel included and to be a part of a community.

3) Expand your network.
Sometimes it is not how many people you know, but who you know. The quality of your network can determine how influential your company is. Ever heard of the quote, "your network is your net worth"? Fuel your community with people that will vogue for you, leave good reviews, as well as spread your name by word-of-mouth. By staying plugged in and being in the know of who to avoid and who to trust, you can better navigate those who can help you reach your goals.
In fact, connections make the world work the way it does, just as it does for our business. With the age of the internet, expanding your network and connecting with others has never been easier. Invest into your platform with online marketing, Facebook presence, and be sure that your website is up to date! Your website is a mobile business card and a place for first impressions, use it. Show the world what you do, and furthermore be authentic doing it!

4) Offer valuable skills to learn.
Share what you know by learning from the best to be the best! Invest your time and resources in training your employees. Consequently, you'll see growth in their strengths and build upon those strengths. What are your strengths that you can offer to others to help them be successful? A great example is if you have found a way to make a difficult situation more manageable. Share your new found knowledge with your team so they can learn too. You will be impressed to see that your hard work and dedication into each individual can affect the company as a whole.
With that in mind, orientation and the on-boarding process is a crucial step in knowing if they are going to be a strong asset in the company. The structure of the on-boarding process can be the make or break point because it let's the employee know what to expect to learn and do in their position, what skills are necessary, etc. It is wise to offer education and stepping stones to help them meet their goals at this time!
Find a certification course at a campus near you
View our In-Service Units for Caregivers – here
View our Continuing Education Units for Managers – here

5) Provide opportunities for growth.
Transform a job experience into a career by incorporating levels of growth. By moving up in a company, receiving a promotion is something to celebrate. Are there positions or aspirations within your company that individuals can aim to achieve? How can you help them achieve their goals? Becoming stagnant in a job can dis-encourage individuals and, thus, cause their motivation to fall rapidly. To have a powerful workforce, continue to fuel your employees so that they can meet personal and professional goals. Do this by: increasing their responsibility as they progress, provide them with education that will allow them to achieve positions that require degrees or certificates, similarly, allow them to utilize their strengths to their advantage.

Passion runs through the blood of health care professionals, nothing will replace the heart of someone who cares. Sometimes finding those who are passionate about helping others is easier than you think, and just requires a different perspective.  Follow these tips and see how your company culture improves and appreciate those you work with more. If you are interested in more useful content take a look at the courses we offer and other articles to help you be successful. You and your company will thank us!